About us
MetaTransStroy LLC is a subsidiary company of Metafrax Chemicals PJSC. The company provides a full range of services in the field of industrial and civil construction as well as services for the provision of freight, passenger and road construction equipment.
High qualification of specialists and the availability of modern high-tech equipment allow the company to produce high-quality concrete, cement and sand grout.
The main activities are:
construction of buildings and structures
installation of engineering equipment
provision of automobile transport services
production of concrete and cement sand mortar
cargo transportation
passenger transportation
services of road construction machinery
forwarding services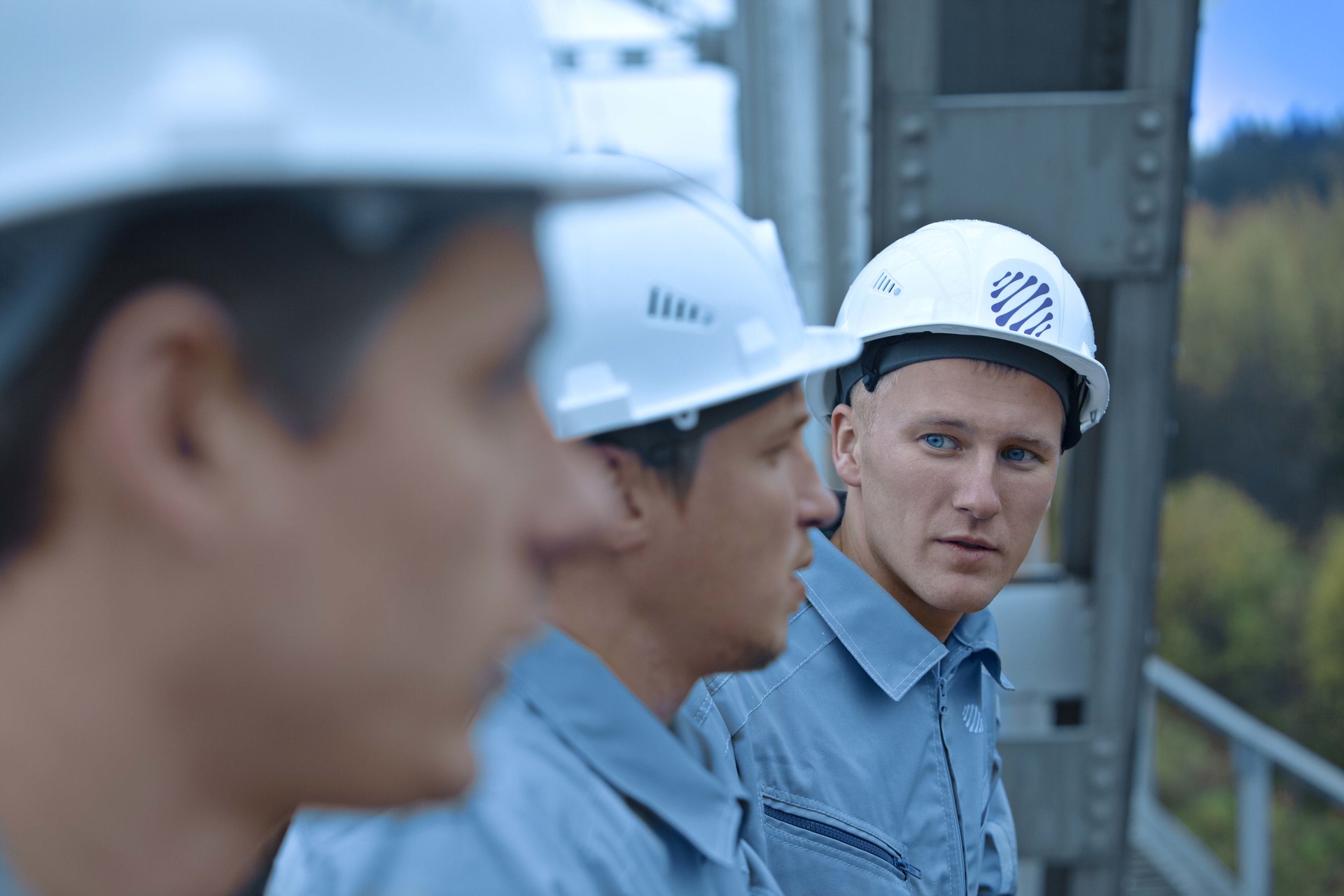 Products & services
Construction
MetaTransStroy performs general contractor functions the following construction works: preparatory works, earthworks, engineering communications, installation of precast concrete structures and culverts, works on laying asphalt concrete, landscaping and maintenance of the territory. Therefore, we are ready to build and complete a turnkey project.
Production of construction materials
The company has a construction material production site (CMPS). It is equipped with two concrete mixing units СБ-146А and ELKOMIX-35 with a total capacity of 36 cubic meters per hour, a certified laboratory, a warehouse for inert materials and motor-truck scales with a maximum weighing limit of 60 tons.
CMPS produces ready-mix concrete per GOST 7473-2010 and grout per GOST 28013-98. The composition of the concrete includes: -
portland cement М500 – Д20 (Gornozavodsk)
natural sand µm = 1,5 – 1,6
crushed stone from natural rocks fr. 5 – 20 mm
The laboratory conducts continuous quality control of incoming raw materials and products. Weight control of inert materials is carried out.
We are ready to supply products in any volume for the performance of construction works according to your requests and the requests of your contractors.
We also provide a service for the delivery of inert materials (SGM, crushed stone, sand, peat, black soil) to the facilities. All products have the appropriate certificates.
Passenger and cargo transportation
The MetaTransStroy company operates in the cargo transportation market both in the Perm Region and throughout Russia. We provide our clients with such logistics services as domestic and intercity cargo transportation, passenger transportation, cargo transportation, transportation of assorted and dangerous goods, special equipment services. Transportation of goods together with our company means a guaranteed quality of service. You can be sure that your cargo, regardless of the complexity of its transportation, will be delivered on time.
We offer cargo transportation in the cities of the Perm Region and Russia at optimal rates. You can choose the payment option that will be most convenient and suitable for you. Intercity cargo transportation with MetaTransStroy provides the maximum delivery speed and safety of goods.
By ordering cargo and passenger transportation from us, you ensure the highest service and quality.
Drop-side trucks
Truck tractors
Buses
Light-duty vehicles
Truck cranes
Tipping trucks
Road construction machinery
Special vehicles
Semi-trailers
Tank semi-trailers
Rental of special equipment
One of the most profitable and economical solutions is the rental of road construction and special equipment – a cost-effective way to attract high-class special equipment, which is managed by professional operators and drivers, to the construction process.
We have significant production capacity, a large complex of cargo, passenger as well as road construction equipment to meet the requirements of all customers and perform large scale tasks within the project deadlines with high quality. The company has its own repair workshop in the city of Gubakha.

Tenders
В настоящем разделе размещаются запросы коммерческих предложений о выполнении работ для нужд ООО «МетаТрансСтрой». Размещенные запросы не являются офертой.
Manage­ment
Berezin Evgeny Vladimirovich
General Director
Contact us
MetaTransStroy Metafrax Group
Address: Address: 618250, Russia, Perm region, Gubakha, 5a Suvorova st.
Fax: +7 342 48 413 63